Resultats cercant per categoria Camera
| | |
| --- | --- |
| 20-03-2023 (210 lectures) | |
| | |
| --- | --- |
| 20-03-2023 (221 lectures) | |
| | |
| --- | --- |
| 20-03-2023 (219 lectures) | |
| | |
| --- | --- |
| 11-11-2017 (189 lectures) | |
| | |
| --- | --- |
| 18-05-2017 (184 lectures) | |
| | |
| --- | --- |
| 29-04-2017 (194 lectures) | |
| | |
| --- | --- |
| 18-02-2017 (211 lectures) | |
| | |
| --- | --- |
| 31-05-2016 (2223 lectures) | |
Lets assume the Sensor has one Million Pixels. Then it has 500.000 green, 250.000 blue and 250.000 red pixels. The software on the computer converts this to 1.000.000 pixels (an "RGB image") that have red and green and blue intensities. This can be done, because every pixel has direct neighbours in the other colors. Say, for the location of a green pixel the red intensity is predicted(!) by the intensity of the red pixels in the direct neighbourhood. As a side effect, the RGB image is...
| | |
| --- | --- |
| 13-02-2016 (1479 lectures) | |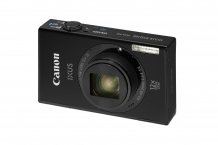 The IXUS 510 HS helps you to take the perfect picture anytime, anywhere, making it easier than ever to capture every moment with enviable results. The inclusion of Canon's HS System – a combination of a 12.1 Megapixel back-illuminated CMOS BSI sensor and proprietary DIGIC 4 image processing – helps to capture the natural ambiance of a scene, producing crisp, low-noise images without having to use the flash or a tripod. Enhanced Smart Auto mode also removes much of the uncertainty from...
| | |
| --- | --- |
| 13-02-2016 (1427 lectures) | |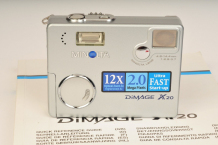 Konica Minolta Series Konica Minolta DiMAGE Type Compact Maximum Resolution 3.3 MP Model Minolta Dimage X20 Optical...
| | |
| --- | --- |
| 13-02-2016 (1447 lectures) | |

Sony Cyber-shot Type Compact Maximum Resolution 7.2MP Manufacturer Warranty None Model Sony Cyber-Shot DSC-T10 Connectivity USB Features Built-in Flash, Image Stabilisation, Scene Modes Country/Region of...
| | |
| --- | --- |
| 07-01-2016 (772 lectures) | |
| | |
| --- | --- |
| 04-01-2016 (177 lectures) | |